LLOYD MALLORY SINGERS
MUSIC / VIDEOS / BIO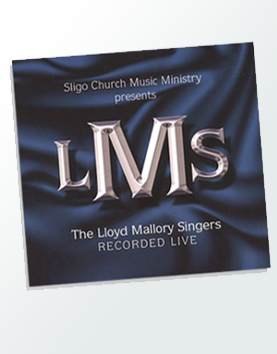 Lloyd Mallory, Jr., is a native of Washington, D.C..  From July 1996 to May 2006, Lloyd Mallory was the choral director for Oakwood College, its Aeolians and College Choir.  Currently he serves as an Associate Pastor for Music and Worship at the Sligo Church in Takoma Park, Maryland.  
---
  Lloyd Mallory Singers on Facebook
  Lloyd Mallor Singers on Twitter
Dr. Lloyd Mallory is the best thing to happen to today's African American Christian Choral music. As a conductor, arranger, composer and singer, he is keeping sacred traditions alive within a contemporary context for a new generation of listeners to appreciate. An impassioned perfectionist to his core, Mallory blends classical, spiritual, gospel and choral strains with richly dynamic results that stir souls and elicit chills. He is nothing short of a visionary musical genius.
With My Whole Heart, the Breath of Life Records' debut of the 30-member Lloyd Mallory Singers, is a deeply penetrating reflection of the ensemble's musical excellence. Featuring composing and arranging contributions from very special guests Mervyn Warren, Cedric Dent and John Stoddart, this illustriously packaged first class recording projects vocal excellence from the first note to the last. The impeccably balanced repertoire moves from the wraparound warmth of William H. Draper's "All Creatures of Our Lord and King," the blessed "Seven Fold Amen" and the legendary Mahalia Jackson's arrangement of "Canaan Land" to the astounding intricacies of Paul Johnson's "Praise Medley" and a version of Edwin Hawkins' eternally uplifting "Oh Happy Day" featuring Amber Bullock - recent Grand prize victor of the Kirk Franklin-hosted TV vocal talent competition "Sunday Best." "Amber is a former voice student of mine," Dr. Mallory proudly states. "I trained her voice and know what she is capable of."
The title of the album, lifted from a song contributed by Mervyn Warren, represents a sentiment all of faith can really relate to – the unconditional surrender to our Lord and Savior. "It's a message that will strongly resonate within our target audience," Mallory states - "from anyone that has fallen and trying to get back up again to those always striving to do the right thing."
Commenting on the far-reaching versatility of the material on With My Whole Heart, Dr. Mallory explains, "I've always been quite eclectic, never wanting to be put in a box. My group can do it all and do it all well! Each piece takes on different characteristics within the voices. Some are warmer, others more haunting and fragile. The "Praise Medley" is easily the most intricate and complex – that's like a 12-part division you're listening to there."
Most personal is Lloyd's own composition "Holy is Thy Name." "I wrote that song when my godmother sat me down, told me she was dying from cancer and the musical selections she wanted for her funeral. When I got home, I sat at the piano and that melody just poured out of me… Joel Boyce, another former student of mine, wrote the words."
*****
The root of Lloyd Mallory Jr.'s musical excellence stems from passion implanted within him at birth. "My father would play recordings by the Paul Johnson Singers and pianist, John Robertson, at home. There's a picture of me having crawled up to a piano at 4 months old and my aunt has a recording of me playing something at a year old. My godmother says it is probable I was a child prodigy only my parents didn't pick up on it. I would get into instruments, teach myself by the book then go to a teacher only for them to say they had little left to teach me. Music also burned within me because I wasn't able to do a lot of other things. My parents were strict Seventh-day Adventists. I wanted to play sports but most games were played on The Sabbath (Friday to Saturday). I could play music for church but many of those events took place on The Sabbath. They eventually sent me to a boarding academy."
In a blessed twist of fate, a scholarship from the Jon Robertson Foundation sent Lloyd to UCLA where he earned his doctorate in music. "My preparation is multi-faceted. My father, an English professor, insisted that I always be able to work - that I prepare BEYOND what someone else would be prepared to do. So I minored in voice, majored in flute performance. For my Masters, I did a dual emphasis of choral conducting and voice. For my Doctorate, I did conducting which trained me to be in front of a band, an orchestra and a choir. And I continue to take voice lessons so I can model the singing I expect from my choir. They say, "You better sing, Dr. Mallory!"
Reflecting upon his arrival at outstanding new recording company, Breath of Life Records; Dr. Mallory enthuses, "I've known the CEO, Tony Shepperd, since 1993. When I was teaching, I was in the middle of a project; brought him at the last minute and he saved the entire program with his expertise and genius. When he called me in November of 2010, I told him I could do anything he needed me to do." Though Mallory has recorded two prior CDs – one a cappella and another with orchestra – he considers With My Whole Heart his most fully realized project to date. "I've found everyone at Breath of Life Records to be very professional and fully accepting of my artistic creativity," Mallory states. Tony Shepperd says of Mallory, "When I was looking for an artist to represent the traditional choral sounds I grew up listening to, he was my first choice."
Looking ahead, Dr. Lloyd Mallory Jr. has his sights set on taking his smaller 15-member group on the road for plenty of top tier performance opportunities. "Though this CD is the best I've done thus far, it's truly just the tip of the iceberg. The launch concert for The Lloyd Mallory Singers' With My Whole Heart took place in July at Sligo Seventh-day Adventist Church in Takoma Park, MD and I must say it was even better than the studio recording! Our training and preparation is to fill a hall with our voices. So, our essence encompasses more than what one will hear on With My Whole Heart. To hear us is one thing. To see us live will be even better."