SHELÉA
MUSIC / VIDEOS / BIO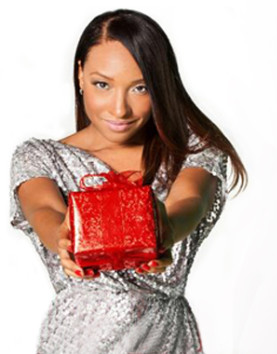 Format: MP3 Music Verified Purchase
If you ever saw the movie "Jumping the Broom", you will notice that Shelea has various song tracks in that movie. That's when I first heard about her. I started looking on the internet and saw various song tracks that she did and loved them. So when I heard about this project, "Love Fell on Me", I said I had to purchase it. No disappointment here at all. The lady can actually SING which you can't say a lot for a lot of artists today. She does good material and it is a very easy listening project that will provide immense relaxation. 20 more reviews at Amazon.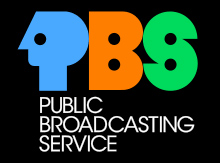 QUINCY JONES PRESENTS: SHELÉA MARCH 2019
Known for his eye for spotting new talent, music legend Quincy Jones has called Sheléa one of the greatest artists of her generation.
A vocalist, songwriter, pianist, arranger and producer, Sheléa also credits composer and producer David Foster as a mentor
and has toured with him extensively.
Now all three major talents appear in this new PBS special, taped in Los Angeles in front of an intimate audience of invited guests.
Sheléa performs a wide range of songs, including a Whitney Houston medley, a tribute to Aretha Franklin and "Somewhere,"
the haunting love song from West Side Story. She also performs songs written by Marilyn and Alan Bergman,
including "What Are You Doing the Rest of Your Life?" and "Make Me Rainbows."
QUINCY JONES PRESENTS: SHELÉA is part of special programming premiering on PBS stations in March 2019 (check local listings).
Sheléa's breakout came in 2008 when Take 6 requested that she sing lead on "Someone to Watch Over Me" for their album, The Standard,
which would go on to be nominated for a Grammy Award. That track also caught the ear of music legend Stevie Wonder.
When Wonder was asked to sing for the President and Michelle Obama at the White House in May 2012, honoring composers Burt Bacharach and Hal David
with the Gershwin Prize, he felt it was a perfect opportunity to showcase Sheléa. Her rendition of "Anyone Who Had a Heart" featuring
Arturo Sandoval on trumpet brought down the house.
Sheléa's debut album, Love Fell On Me, with Stevie Wonder, Brian McKnight and Narada Michael Walden,
featured the single "I'll Never Let You Go," which remained on the charts for 22+ weeks.
QUINCY JONES PRESENTS: SHELÉA features the following performances:
⦁ "Make Me Rainbows"
⦁ "Misty"
⦁ Whitney Houston Medley featuring David Foster
⦁ "Love Fell On Me" (with Sheléa on piano)
⦁ "Pretty World"
⦁ "What Are You Doing the Rest of Your Life?"
⦁ Aretha Spotlight: "Say a Little Prayer," "Natural Woman" and "Respect"
⦁ "Somewhere" featuring David Foster
⦁ "The Easy Way" featuring Greg Phillinganes
⦁ "The Right Time"
⦁ "I Love the Lord" - Finale with choir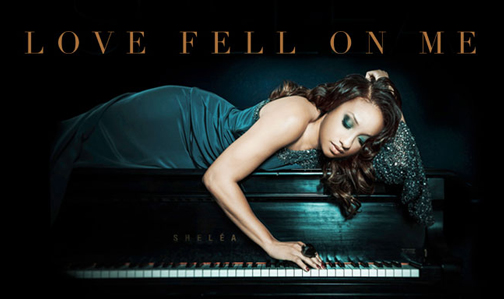 With hands that effortlessly glide over the keys and a voice that will carry you to the moon, Sheléa (pronounced shŭh-LĀY-ŭh) is one of the most exhilarating artists that has emerged on the scene. While donning multiple hats of vocalist, songwriter, pianist, arranger and producer, Sheléa evokes the sultry energy of Whitney Houston and the piano chops and writing prowess of Alicia Keys.
Hailing from a musical family, both her parents sing and play the piano, Sheléa quickly realized that music was her passion. Early in her career, she worked with legendary producers, Jimmy Jam and Terry Lewis, at their Flyte Tyme production company as an in-house songwriter and vocalist.
She would go on to pen and produce two songs on Chanté Moore's project, Love the Woman, including the album's single "It Ain't Supposed to Be This Way." Sheléa also lent her stellar vocals to soundtrack projects including Hotel Rwanda, Akeelah and the Bee and Be Cool.
Sheléa, a graduate of Oakwood College, would soon team up with another group of noted Oakwood alums, multi-Grammy Award winners, Take 6. In 2008, she sang lead on "Someone to Watch Over Me" on their album, The Standard,which would go on to be nominated for a Grammy Award. As if that weren't enough, this single caught the ear of music royalty, Stevie Wonder. For multiple years, Sheléa would join Wonder in performing at his 'Toys For Tots' Christmas Bene7t Concert in Los Angeles.
By 2011, Sheléa was flying high. She wrote and sang "Love Fell On Me," the musical theme from the movie, Jumping the Broom, starring Angela Bassett, Paula Patton, Laz Alonso and Loretta Devine.
In 2012, Sheléa sang for President and Michelle Obama at the White House delivering a spell-bounding performance celebrating Gershwin Prize honorees, legendary composers composers Burt Bacharach and Hal David with her rendition of "AnyoneWho Had a Heart" featuring Arturo Sandoval on trumpet.
Sheléa would soon 7nd herself back in the nation's capital, but this time at the Kennedy Center, performing for the UN International AIDS Conference. There she had the pleasure of sharing the stage with noted musical luminaries includingAnnie Lennox, Herbie Hancock, Joan Osborne, Patti Austin, and the South African Children's Choir.
Sheléa was selected by Grammy Award-winning producer/songwriter, Tena Clark, to sing lead on "Break TheChain" video, the oicial anthem of the global movement to stop violence against women and girls with One Billion Rising campaign (Rosario Dawson, Jane Fonda, Robert Redford, Jessica Alba, Debbie Allen).
Sheléa's YouTube tribute to Whitney Houston, singing a medley of the star's hits after her death in February 2012, became an instant Internet sensation. Many fans expressed that Sheléa 7lls the void left by Houston. Narada Michael Walden, producer and/or co-writer of numerous Whitney Houston's number one hits, was one such viewer who was captivated by Sheléa's riveting YouTube performance. Without hesitation, Walden invited Sheléa to sing Houston'snumber one hits live at "An Evening with Narada Michael Walden" held at The Grammy Museum, Los Angeles. As expected, Sheléa knocked it out of the park with her powerful voice and charming presence.
Christmas 2012, Sheléa released her single, "Don't Want To Wait 'Til Christmas." She performed this single at the Hill Harper/Nate Parker's 5th Annual Manifest Your Destiny Toy Drive.
Released in 2013, Sheléa's debut album, Love Fell On Me, isa return to true artistry; blending traditional pop, jazz, R&B and soul; marking an exciting revival of singing and songwriting in a music scene that is laced with auto-tune and beat driven numbers that read more like chants than songs. This album features collabs with Narada Michael Walden on the up-tempo cut "Have I Ever Told You," multi-platinum selling, Grammy-nominated R&B singer, songwriter, producer Brian McKnight on the sultry "Can't Play It Cool" and the iconic Stevie Wonder on harmonica forthe title track "Love Fell On Me," the musical theme for the 7lm, "Jumping the Broom."
Sheléa's name is buzzing around elite Hollywood circles. Somuch so that multi-Grammy and Emmy Award-nominated conductor, Michael Feinstein, asked Sheléa to sing at the Pasadena Symphony and Pops Summer Concert Series, "A Night at the Oscars!" in 2015.
In addition to playing for numerous Oscar and personal parties at the home of famed 7lm writer and actor, Tyler Perry, Shelea wrote and performed "Aman's Lullaby," for Perry's son's baby dedication.
Sheléa has performed at multiple events at the request of the "Hitman" himself, David Foster. She is also featured on Jordan Smith's (Season 9 winner of "The Voice") gospel cover of "Every Prayer."
Sheléa is also featured on Grammy Award winner, Kirk Whalum's 2014 release, "Gospel According to Jazz Chapter IV" and continues to tour with him. Her inspirational deliveries of "I See You" and "Sometimes I Feel Like A Motherless Child" are heartfelt.
The queen of multi-tasking, Sheléa performed as a background vocalist for Stevie Wonder's "Songs In The Key of Life" Tour 2014-2015 blowing the audience away night after night with her solo performances of Whitney Houston favorites.
Sheléa recently completed a two-month residency at Q's Bar& Lounge, music icon Quincy Jones' signature bar at the Palazzo Versace Hotel in Dubai performing night after night with a three-piece band. To no surprise, Sheléa was a smashhit. Jones had this to say, "After working with Ray Charles, Frank Sinatra, Ella Fitzgerald, Billie Holiday and Sarah Vaughan, you know one when you see one and Sheléa is real one! She's got the swing, pitch and styler and is guaranteed to make you shake your bottom! Check. Her. Out!!"
Currently, Sheléa is working on her next album project, commissioned by legendary American songbook lyricists and songwriting due Alan and Marilyn Bergman. The Bergmans handpicked Sheléa to interpret their final signature production of some of their greatest works. Anticipated album release date - Fall 2017.
The Making of Sheléa's Album